---
Mouse scanner is a device which works like a normal mouse plus it has the functionality of a scanner. Mouse scanner looks like a mouse but when you turn it upside down, you can notice a slight difference in bottom surface which can scan when moved over a paper or an object. You can just press scan button on the mouse over a document and see the document on the screen. Individual properties of a mouse and scanner are shown below:
Mouse part of the mouse scanner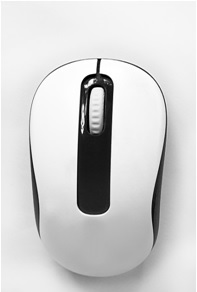 Is Mouse scanner Input or Output device? Mouse Scanner is an input device. Mouse scanner is both a mouse and a scanner
The mouse is the handheld input device which consists of two buttons, one on the left and the second on the right, and a scroll wheel in the middle which also works as a button.
Mouse is also called a pointing device.
Mouse works because of two dimensional motion.
This motion is converted into a pointer or cursor movement on the screen.
We use the mouse on a flat surface by using our fingers to easily move the pointer or cursor across the computer screen.
In the early days, the mouse has used a
ball roller
for moving the cursor on the computer screen.
In modern computers, mice are designed with an optical sensor that controls the cursor movement on the computer screen.
Like the keyboard, the mouse is connected to the computer through USB cables or by using a Bluetooth device.
Laptop computers have an inbuilt touchpad that works similarly to a mouse.
By using a mouse button, we can perform some operations like select items from the menu, drag and drop the document, select single or more document lines, etc.
Mouse is not used for entering text or data on the computer.
The most common types of computer mice are
Mechanical mouse
Optical mouse
Trackball mouse
Wireless mouse
Scanner part of the mouse scanner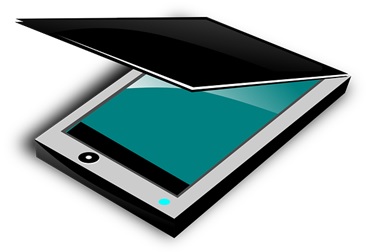 A scanner is an input device that scans the image, text in the document, regardless of a printed text or handwritten text, and objects, then converts it into a digital image or file on the screen. This input device is mainly used in big organizations like offices, schools, colleges, shopping malls, and printing presses. There are different types of scanners available in the market that are the flatbed scanner, sheeted scanner, photo scanner, and handheld scanners. The scanner is connected to the computer via USB cable.
---